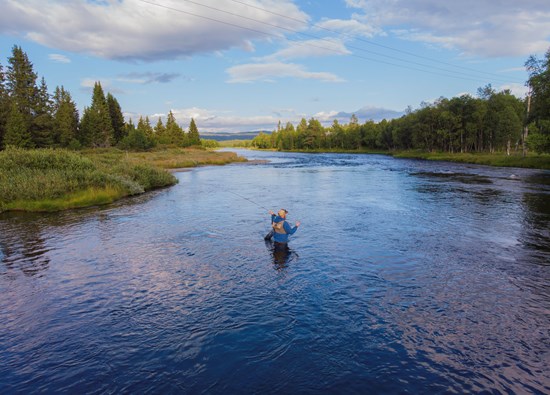 Fishing
Tisleia is a great and recognized fishing river for trout fishing. It flows from Tisleidammen in the west, and flows alternately in rapids and quiet sections through Tisleidalen, along the campsite and empties into Bløytjerndammen, length approx. 16 km. There are also fly zones in some parts of the river, with one of these zones right next to Bjørkestølen. For more information, visit:
We also have our own trout pond inside the campsite. Our youngest guests can fish here for free!
https://tisleia.net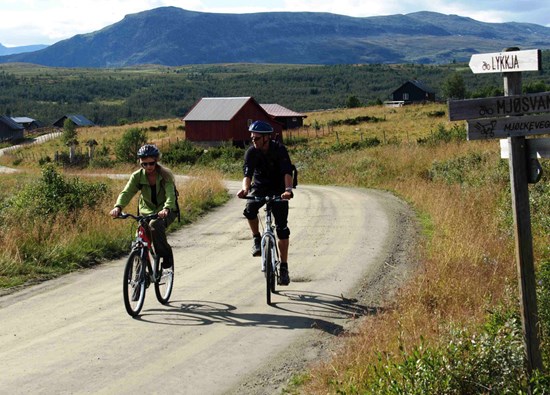 Cycling
Tisleidalen er et sykkeleldorado for folk i alle aldre. Å ta tak i pedalene og padle bort over fjellet er en opplevelse i seg selv. Totalt er det milevis med flotte småveier inn i litt kuperte lune områder. Ta med hele familien og nyt alt den flotte Tisleidalen har å by på! Mjølkevegen er en utrolig flott tur som du lett kan komme til fra campingplassen. Det er utarbeidet kart for både gange og sykling for lengre eller kortere turer.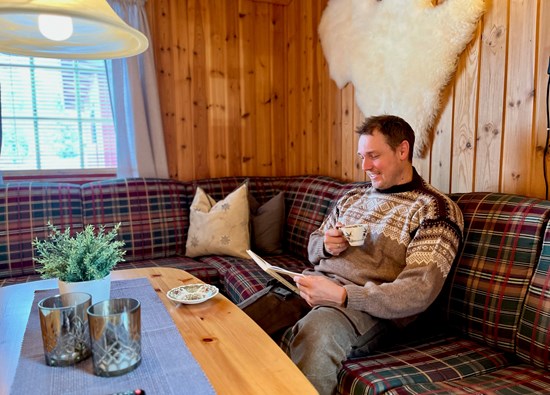 Farm and farming
Give the whole family a unique experience and visit a real life støl. A "støl" is the part of an old-fashioned Norwegian farm where the livestock is kept. Meet the animals, the milkmaids and get a real taste of the traditional farm food. Stølsvidda is the name of the area that runs from Tisleidalen, along Tisleifjorden and on to Vaset. This is the area with most still up and running støls in all of Norway. On some of these støls you are welcome to take part of the farming lifestyle and experience the farmer-romance. You can find an overview of støler open to visitors here:
https://www.valdres.no/opplevelser/aktiviteter/gards-og-stolsopplevelser
Hiking
There are many great hiking destinations in the immediate area. Choose between Gribbe, Makalaus, Nystølvarden and Jettegrytene, among others.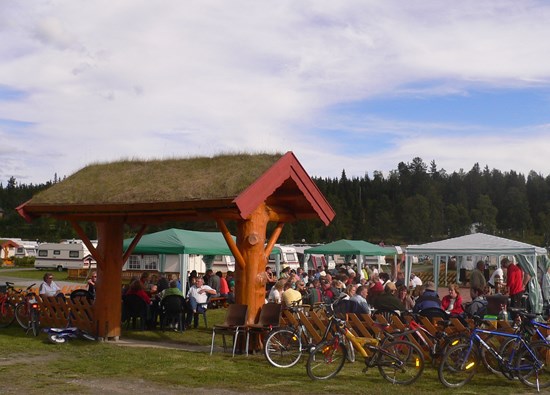 Barbecue
Summer barbeque parties are pleasant events to enjoy for both children and adults. Here guests gather for socializing and tasty barbeque food straight from the grill. Sometimes there is even live music to really set the mood. The bar is fully licensed.
Bathing
In the river alongside the campsite there are lots of good swimming opportunities. Pardisvika is recommended if you want to drive or cycle 5 km. It is nice and child-friendly, shallow and the water temperature is usually good on sunny days. Or how about a nice dip in the mountain stream?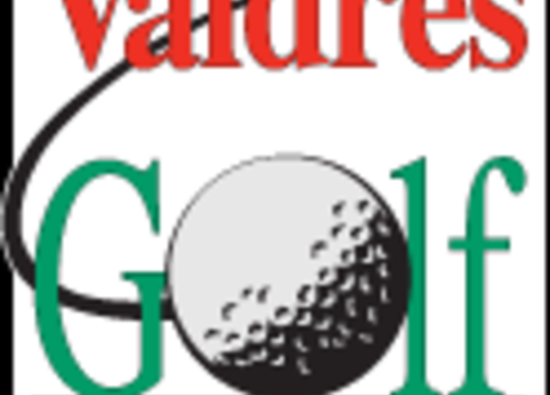 Golf
From Bjørkestølen is approx. 15 min. by car to Valdres Golf.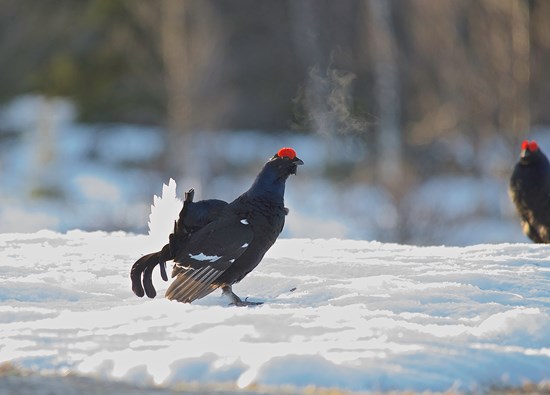 Wildlife
There is a rich wildlife in Tisleidalen and the black grouse fighting is an exciting happening a lot of people like to experience!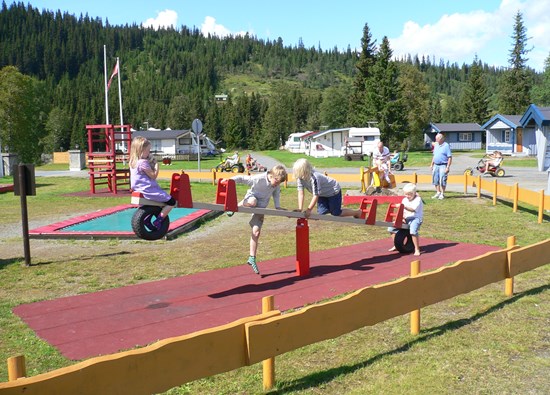 Playground
We have our own, well-equipped playground which is open to all our guests